CONTACT US FOR DETAILS:
Doug and Terese (360)274-0101, email with our Contact Form.
Independent Multipure Distributors
We will have a direct link to our Multipure website soon.
Our family has used a Multipure Water Filtration system since 1998, when Terese was diagnosed with severe heavy metal poisoning. We have had every family member tested for heavy metal toxicity, and each family was found to have some level of heavy metals in their body.
Have you considered that impurities in your family's drinking water could contribute to health problems?
Multipure Drinking Water systems provides high performance water filtration units for point of use applications. Everyone, including pets, need clean and pure drinking water.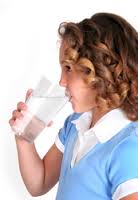 Pure Drinking Water for People and their Pets