10 days-Communicable Disease

12 months age- Congenital Disorders

Pups Vet checked @ 6-7 weeks

Worming 3 medications rotated




Distemper-Parvo, 1st vaccine

Well Socialized

Pens cleaned daily

Unsprayed Farm environment

Ready for adoption at 8-10 weeks
Health Guarantee stated on our Purchase Receipt:
Breeder guarantees said puppy to be free of all communicable diseases for a period of ten (10) days from the date of transfer to Buyer. Breeder also guarantees puppy to be free from congenital disorders up until puppy's 12 months of age. Any medical issues that may arise, must be proved and documented by a Licensed Veterinarian. Buyer agrees to take said puppy to a licensed veterinarian for examination within one week from date of transfer of puppy from Breeder to Buyer. Guarantee is null and void if buyer does not follow agreement for vet exam. Buyer must notify breeder within 48 hours of unsatisfactory findings on puppy's Veterinary health exam. Diagnoses from two veterinarians are required to determine puppy's health issue, if pup's condition is serious. Breeder will not accept any responsibility for injury, reactions to vaccines/medications, flea/tick preparations., or disorders caused by environmental factors, allergies, thyroid, or autoimmune diseases. In the unlikely event of serious illness during the first 10 days after transfer to Buyer, the breeder is not responsible for medical bills beyond the purchase price of said puppy. If puppy has a serious illness during the guarantee time period, the puppy may eventually be replaced, OR there may be a possible refund of the full purchase price of puppy. Negotiation between the Buyer and Breeder will determine the appropriate course of action.
Blessing Acres' adult breeding Havanese come from excellent bloodlines, and are in great health.
We strive to raise our dogs as natural and holistic as possible. We strive to minimize the use of unnecessary chemical or invasive products.
We use dog food that is free of corn, an inexpensive filler, and chemical preservatives.
Promote Good Health:
- High Quality Food
- Filtered Water
- Canine Supplements
- Companionship
- Exercise
- Sunlight
- Holistic Vet Care

Avoid
Health Robbers:
- Corn based food
- Chemicals
- Pesticides
- Lawn Treatments
- Unfiltered Water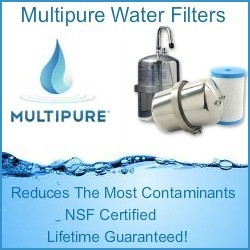 This page is under construction, and being revised