MONEY BACK GUARANTEE – Call now to order this revolutionary product. If this isn't the most incredible pet supplement you've ever had, NuVet Labs will give your money back! ​​
Not available in stores – CALL NOW TO ORDER!
Insider's Secret: Thousands of the nation's top breeders use NuVet Plus® to keep their puppies, kittens, breeding females and males so healthy!
Revolutionary product, affordable– natural, water soluble
GUARANTEED – No sugars or fillers
GUARANTEED – We use real chicken liver – not cooked, but instead it's paddle dried by our patented process to preserve its Omega Fatty Acids

Can pet diseases be prevented?
Blessing Acres advises pet owners to provide: High quality holistic nutrition, pure filtered water, and premium nutritional supplements, to assist in ensuring optimal health.
Blessing Acres strives to provide healthy puppies from excellent bloodlines. However, a Breeder cannot control the environmental exposures that will affect puppy's health, when pup goes to its new home. A 12 month health guarantee for congenital issues is our basic health guarantee. Our Health Guarantee is doubled to two years if the Puppy Buyer feeds puppy Life's Abundance Holistic Pet Food. Pet supplements are also highly recommended. Adequate minerals in our food supply has been reduced due to chemical farming. Our takes a number of nutritional supplements, along with our highly organic diet.

Pet Health Insurance?
Blessing Acres has found that the best "pet insurance" for dogs or cats, comes through providing all the necessary ingredients that promote health. The foundation of health is building nutrition and avoiding toxins. High quality nutrition, filtered water, supplements, exercise, and avoiding unnecessary chemicals in pet products, all help to boost the immune system and minimize toxic body burdens.

Provide the required ID Code: 82472 when ordering

NOTE: This product is Not available to the general public without this Order ID Code
Two ways to order:
1) CALL NuVet Labs: (800) 474-7044 Pacific Time
2) CLICK the link below to order directly from their site.
NUVET LABS

PREMIUM PET SUPPLEMENTS GUARANTEE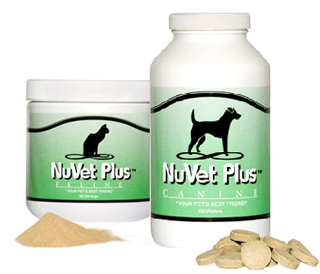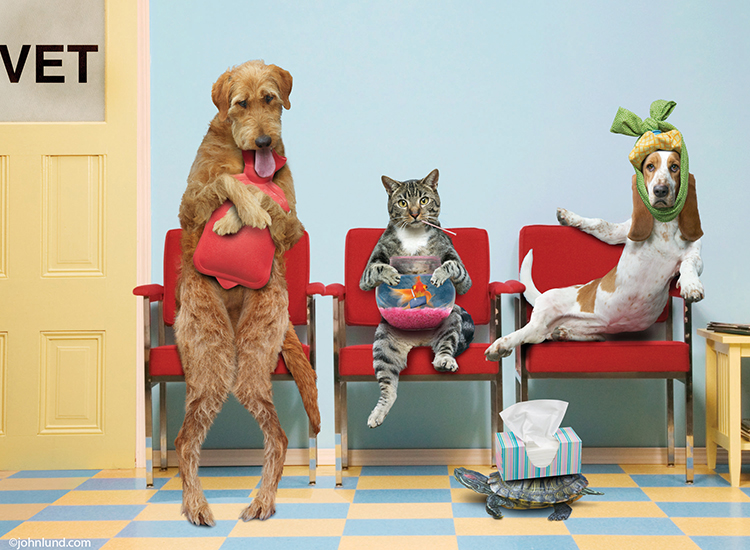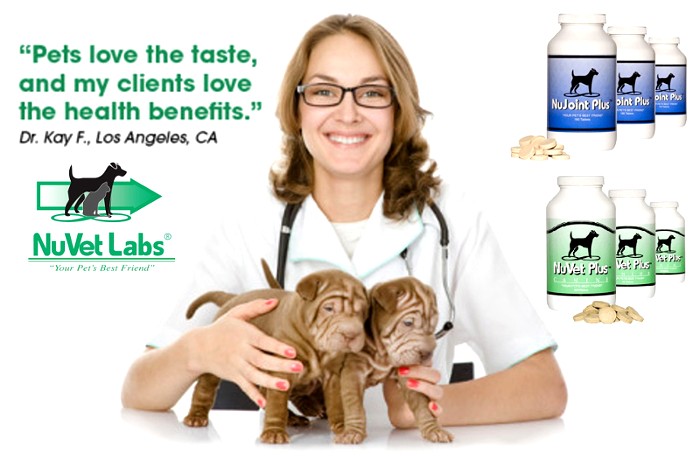 GUARANTEED – not heat treated (heat destroys vitamins A, E & B1) it's why NuVet Plus wafers crumble easily
GUARANTEED – So pure it's produced in an FDA (human-grade) manufacturing facility (virtually unheard of in the pet industry because of the high cost / monitoring required)
Our team of Veterinarians, Physicians, Pharmacists, and Nutritional Scientists took eight years to develop this revolutionary product
On the market for over 16 years. We're one of the oldest US pet supplement companies
Choose food that is Holistic, Natural, corn, chemical, and toxic chemical free, such as Life's Abundance premium holistic pet foods.

Provide pure filtered water. We recommend "Multipure Drinking Water Systems" for both pets and their humans health. See our Filtered Water page.

NuVet Labs high quality Nutritional Supplements.




Consider improving the Nutrition of your pets, to optimize your pet companion's overall health.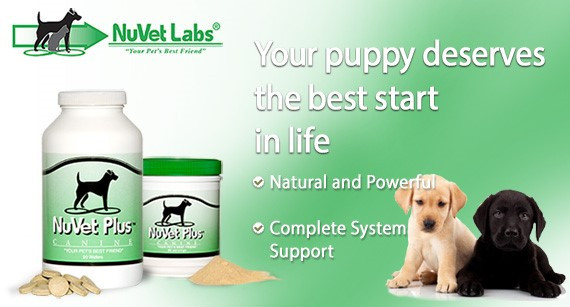 Consider the idea of:
"Building Health, rather than "Treating Disease"