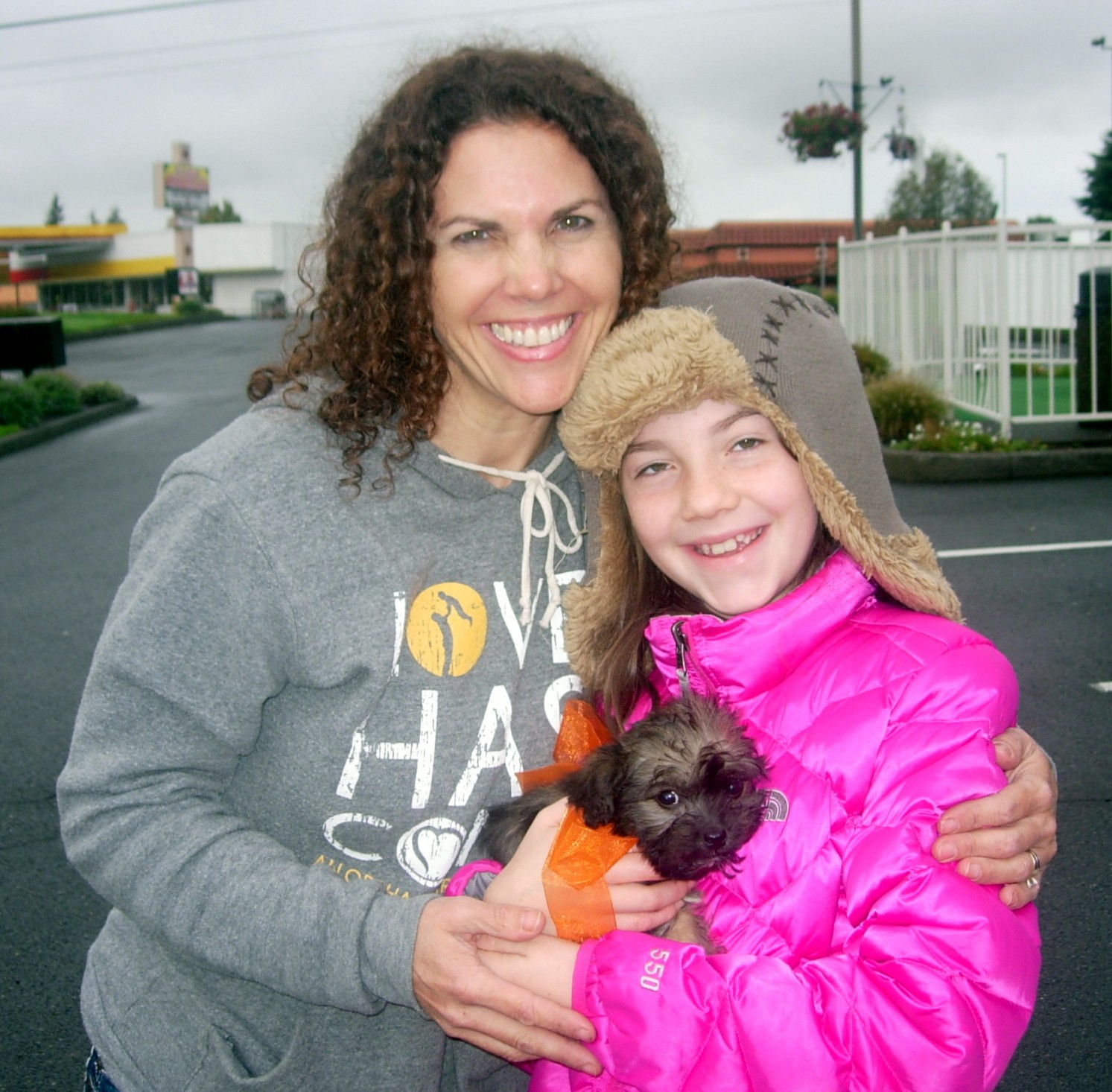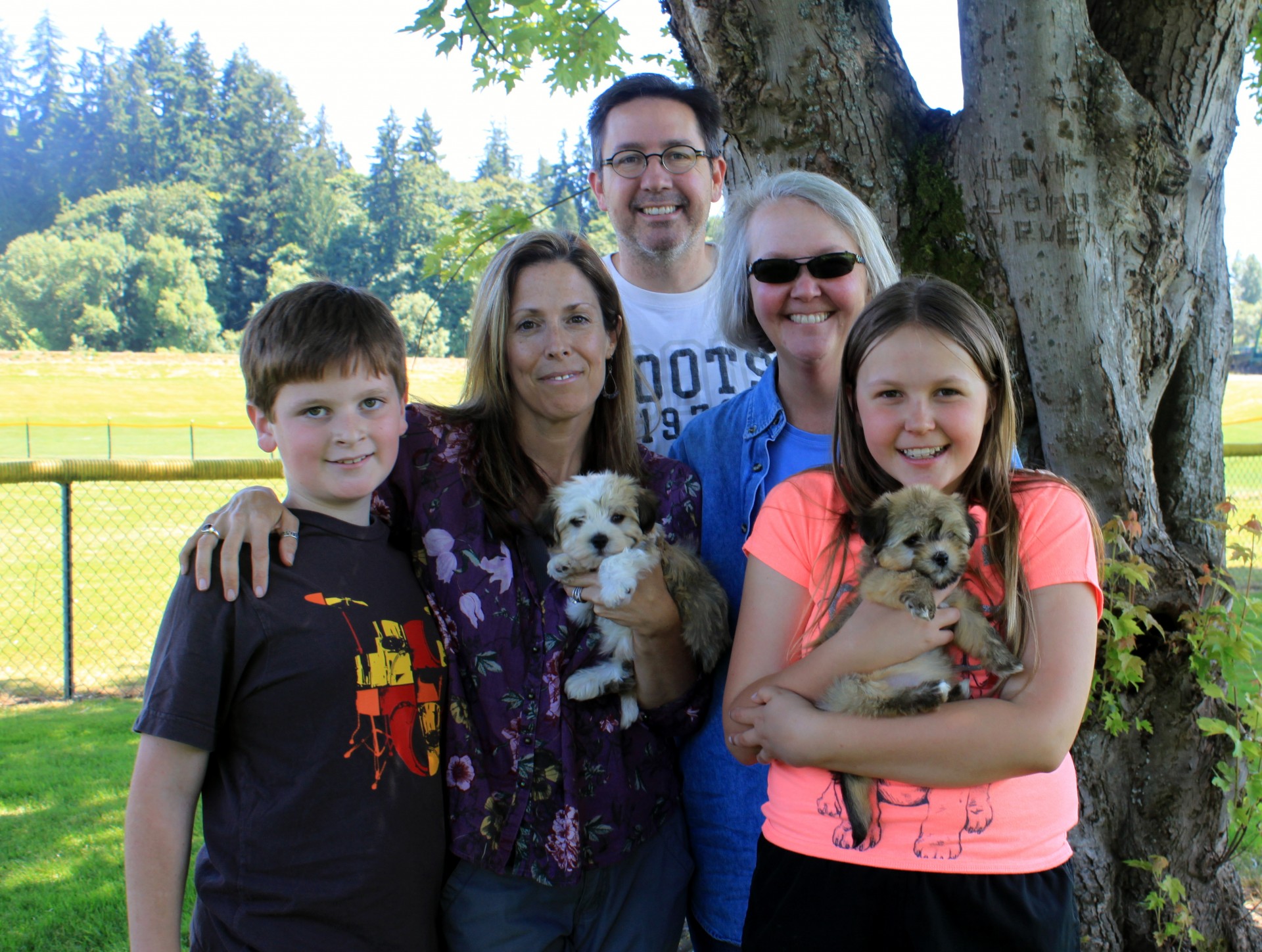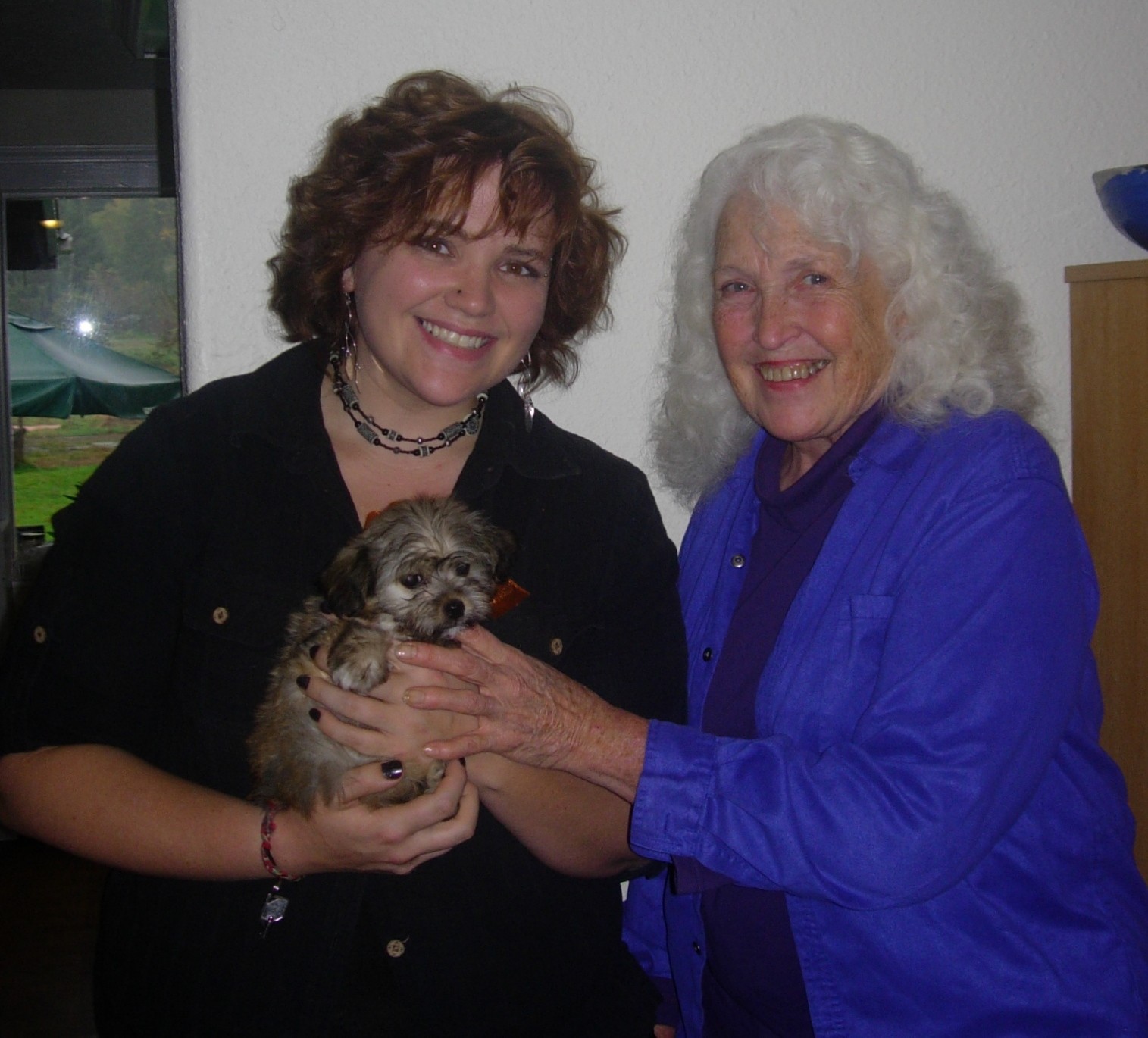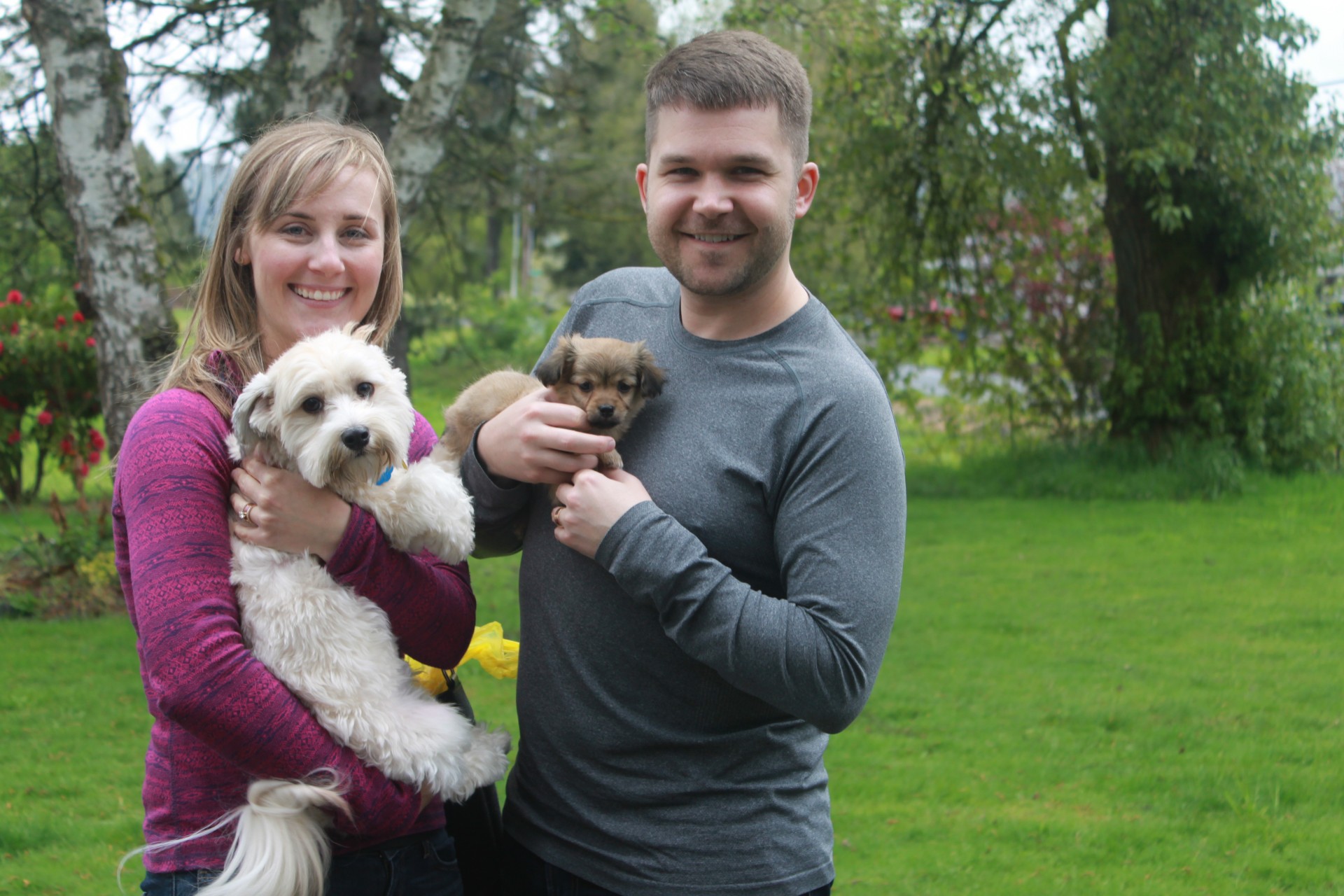 These two friends adopted Havanese pups together. One gal was in the process of adopting a puppy from us. In time, her friend contacted us, stating they wanted a puppy also. They came together to choose their pups, and visited again to pick them up. This was very fun to see these brother and sister pups go home with friends who would keep them in contact.
This mother and daughter drove from Montana to Oregon for business. They made part of their trip meeting up to pick up their puppy. For this daughter, getting the puppy was a complete surprise! She had no idea that she would be bringing home a pup from their trip. This was fun!
Blessing Acres donated a male puppy to the therapeutic respite home owned by this woman and her grandmother. Having been unfamiliar with the breed prior to the donation, they decided to give Havanese a try. Captain, with his therapeutic instincts, fit in very well with the needs of the children in this home. In fact, we learned how deeply therapeutic the Hav breed can be. This breed is very in tune with the emotional needs of the people they love. One year later, they purchased one of our retired Havanese females to also be a therapeutic presence in their home. Some of the stories of how these dogs help these traumatized children and their adoptive parents, is absolutely incredible!
This sweet young married couple, adopted two Hav pups from Blessing Acres. The 2nd pup ended up have a recessive gene for short hair, so we refunded a portion of their adoption fee. The couple hadn't asked about a refund, we just felt it was the right thing to do.
We Recommend

(click to launch):